QUICK RESPONSE
REAL ESTATE INFORMATION
DONE RIGHT!

Mobile Optimized Listings & Agent Homepages
Linked to Reusable QR Codes/Signs

Just like full sized web sites our mobile listings contain links to Property Details, Photographs, Google maps, Agent Contact form and email/telephone links as well as a "share listing page to Facebook" function.
However, our pages look stunning and simply work on a smart phone - unlike their bigger cousins that take too long to download and are hard to use.

COMPLETE MOBILE MARKETING PLAN - JUST $99

This High Quality Aluminum sign says it all. With easy to follow directions anyone with a smartphone can download a FREE barcode scanner app for their particular phone and use to scan the code. Alternatively they can just enter the short URL into their phones browser to reach the same Mobile Listing page. Perfect to use when the home might not be visible from the road as it offers everything a home buyer needs to know.

Carry your listings around in your pocket! Now you can instantly pull up any of your listings and give a presentation where ever you may be. With all your listings optimized for mobile viewing you can present with confidence knowing they will look fantastic on your phone and will impress your clients with your cutting edge marketing skills.


Complete Listing page incl. photos is around 500kb so loads FAST
Sized for SmartPhone use so limited need for scrolling and pinching
Buttons are "finger Sized" for easy navigation
FREE updates to page when price changes or listing goes pending
Recyclable High Quality Aluminum with Powder coated finish
Designed for multiple uses, just move sign and we link to new listing
Quality reflects your commitment - no cheap plastic one use signs
Easy to read this gives home buyers a greater incentive to stop
Separate QRREI code to Agent page for use on ALL your print material
We manage your page for FREE. Add new listings and archive the solds
Place the code to your Agent Page on your car for maximum exposure
Want more depth? Affordable custom designed mobile sites available
Everything you need to start your mobile advertising campaign including Mobile Listing page linked to CodeRider Sign and associated QR Code.
FREE Mobile Agent Page with QR Code and first listing active on the page.
FREE Mobile Agent Page with first listing
High Resolution QRREI code as graphic file for print use
INCLUDES: HIGH RESOLUTION QR CODES - CODERIDER SIGN - MOBILE LISTING PAGE - MOBILE AGENT PAGE
Click to open demo listing window








Click Sign for more information




Available in white or black, custom designed signs are also available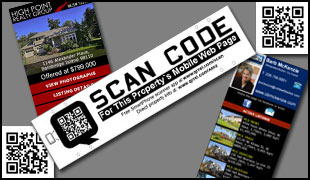 Subsequent Mobile Listings just $50 when attached to established Code

QRREI Code linked to Mobile Agent Page as graphic file for print use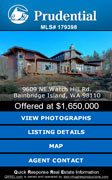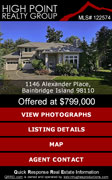 Looking for a Custom Mobile Agent Site? How about just the Mobile Listing and Code?
Call us to discuss as we can tailor a custom package to meet your needs.
Full screen Flash Photo Galleries for linking to Virtual Tour on MLS
Sky replacement and Photoshop cleanup
Magazine Quality Property Photography
High Dynamic Range capture and processing





High Definition Video recording and hosting
We have been in the Creative Media Services business for over 20 years and offer our clients based in Kitsap the option of using our Property Photography and Video services in conjunction with the QRREI code system at a discounted price.